To provide a perfect finish for our clients, we use a Bovone straight line edging machine to achieve a flat edge polish. At Express Toughening, we polish our edges as standard with the option of adding radius or dubbed corners depending on our client's project. A standard polish will leave a flat look with a small 1-2mm 45-degree chamfer along the edge, leaving the corners at a point.
So, what is the difference between radius and dubbed corners?
Dubbed corners create a sanded down look by dulling the 90-degree corners using a dubbing pad in order to make the glass safe to touch. These corners can be provided on any thickness of glass.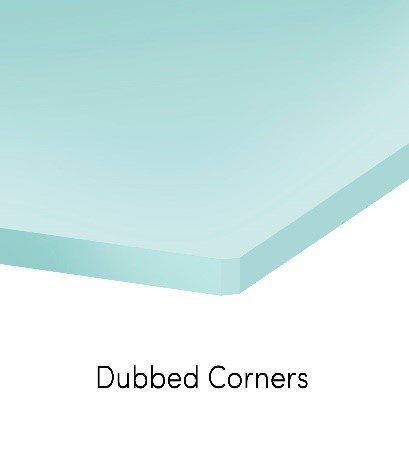 Whereas radius corners, as the name suggests, provide a rounded edge to ensure safety and can be produced to any size you require. Rounded edges are usually a preferred choice for our glass Table Tops especially in family homes to prevent children from any potential injuries that may be caused by a rough surface.
For radius corners, we use a CNC machine to produce the 1-2mm 45-degree chamfer along the edge, but the appearance is instead rounder when comparing it to the standard flat edge polish. For the glass to fit in the CNC machine at least one of the measurements need to be over 150mm (see images below).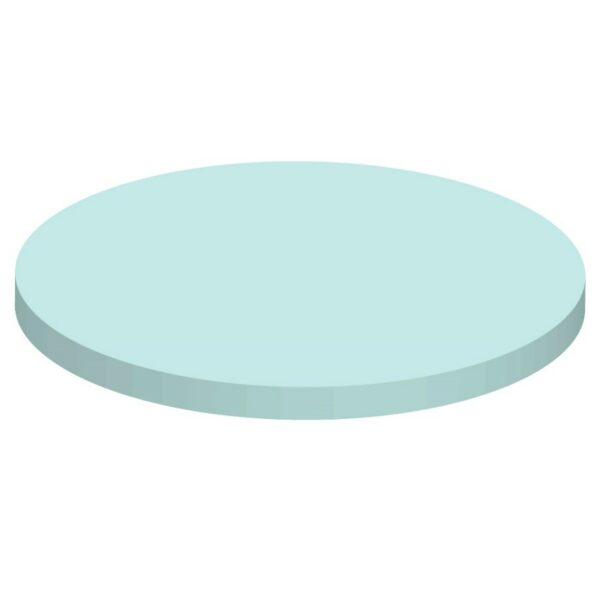 Another difference between Radius and Dubbed corners is that while Dubbed corners can be added to any glass thickness, Radius corners can only be used on glass over 6mm thickness due to the toughness of the glass.
If you are unsure what finishes and corners are most suitable for your project, a member of our dedicated sales team would be happy to help, call 020 8500 1188 for more information.